Indoor Air Quality (IAQ) Products & Services
The indoor air quality (IAQ) of your home plays a big role in your family's health and comfort indoors. Because it can contribute to everything from allergies to asthma symptoms, IAQ is important to consider. Krope & Son Heating & Cooling, Inc. provides professional IAQ assessments for homeowners, along with recommendations for ways to improve the quality of indoor air.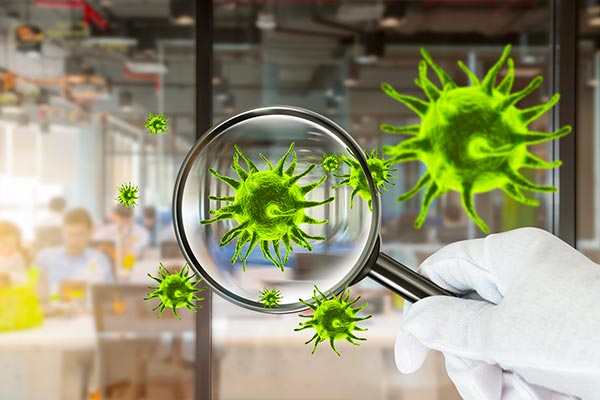 Common Indoor Air Pollutants
Breathe cleaner, healthier air, feel better at home and maximize the lifespan of your HVAC equipment, all by ensuring you have proper indoor air quality systems. While there are a variety of IAQ solutions to target each homeowner's specific needs, IAQ solutions generally aim to clean the air of harmful pollutants, including:
Bacteria
Viruses
Pollen
Pet dander
Dust
Smoke
Chemicals
Small insects
Humidity (or dry air) is also considered in the scope of indoor air quality. The moisture level of your indoor air can greatly affect your comfort level, as well as the efficiency of your HVAC system. With IAQ, you can easily balance the moisture level in your home.
Popular Indoor Air Quality Solutions
Humidifiers: We specialize in installing whole-home humidification systems as well as smaller humidifiers. Products we often recommend include steam humidifiers and bypass humidifiers.
Air Scrubbers: We sell and install the popular Air Scrubber Plus product made by Aerus. The Scrubber features ActivePure® Technology to remove viruses, bacteria and other indoor air pollutants.
Air Purifiers: Whether you could benefit from a traditional air purifier or an advanced ultraviolet purification system, we're the installation experts to rely on.
Additional Indoor Air Quality Products
HEPA air cleaners
Media air cleaners
Electronic air cleaners
Dehumidifiers
Schedule a Free In-Home Consultation Today!
Krope & Son Heating & Cooling, Inc. offers our customers targeted IAQ product recommendations, based on a free in-home consultation. To schedule yours, contact us today. Call us at (630) 969-2830 or reach us through the contact form here on our website.