Gas Furnace Installation & Repair Services
When your heater goes out on a cold winter day, you don't have to freeze. Krope & Son Heating & Cooling, Inc. has been repairing and replacing heating systems for area homeowners since 1957. When it comes to heating, we've seen it all, so you can count on us to provide expert repairs, no matter the make or model of your heater.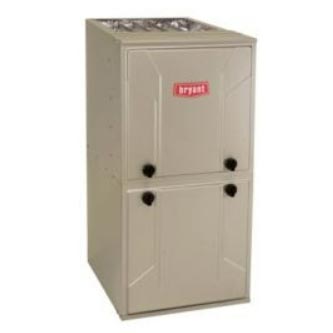 Plus, because gas furnaces are the most common type of heating system used here in the DuPage County area, we specialize in furnace installation and repair. No gas furnace? No problem. We also service heat pumps, oil furnaces, boilers and other home heating systems.
Signs Your Furnace Needs Service
Cold spots or uneven heating
No warm air coming out
Strange noises coming from system
Furnace won't turn on or off
Furnace keeps cycling on/off
Pilot light is yellow from a dirty burner
Dust around furnace vents
Over 20 years old
Needed repairs more than once in past two years
New Gas Furnace Installation & Replacement
As your local Bryant Preferred Dealer, our company will help you identify the new gas furnace that is right for your individual heating needs. We're familiar with a variety of energy-efficient furnaces, including propane and natural gas furnace models, as well as other heating products. We'll make sure you get the right size, model and features for your home, and then deliver a flawless heater/furnace installation.
Schedule a Free In-Home Consultation Today!
Whether you need expert installation services or heating repair, we've got you covered. A Krope & Son technician is available to discuss your heating needs and get you the system you need to stay warm and cozy inside. For a free in-home consultation and estimate, call us today at (630) 969-2830 or reach us through the contact form here on our website.